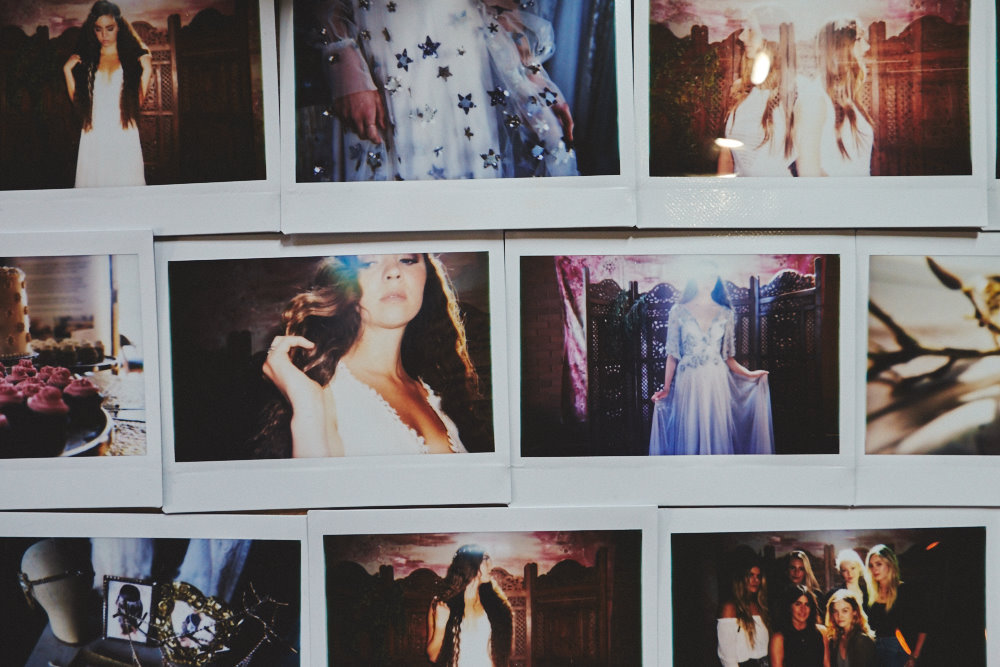 The Instant Film Photo Booth is a hybrid digital-Polaroid photo booth. Its unique open-air set up includes a photographer running the show, providing your guests with fun Polaroid mementos and digital photos to elevate event engagement.
You can also inquire about our instant film camera rental if you are more DIY-minded.
WHAT'S INCLUDED
PHOTOGRAPHER & FILM
Your photographer will run the show to make sure all your guests are properly photographed. They'll set up everything and keep track of all the film.
PROFESSIONAL LIGHTING
The Instant Film Photo Booth uses a special camera that hooks up remotely to professional lights. No matter what the lighting situation at your venue, your guests will be captured with the perfect exposure--no more washed out faces!
BACKDROP & PROPS
You are welcome to use our standard gray backdrop or have one of your own. Ditto with props--we have tons of fun stuff but feel free to add your own flair.
CUSTOM STICKER
Personalize each Polaroid with our custom stickers that go on the back of each shot. We can print your name, event date and/or logo.
UNLIMITED DIGITAL PHOTOS & ONLINE GALLERY
Your guests will leave with awesome memories and a physical memento, but you'll also get an online gallery to share on social media and promote brand engagement.
THE INSTANT FILM PHOTO BOOTH | PORTLAND'S POLAROID PHOTO BOOTH | 385-212-4847